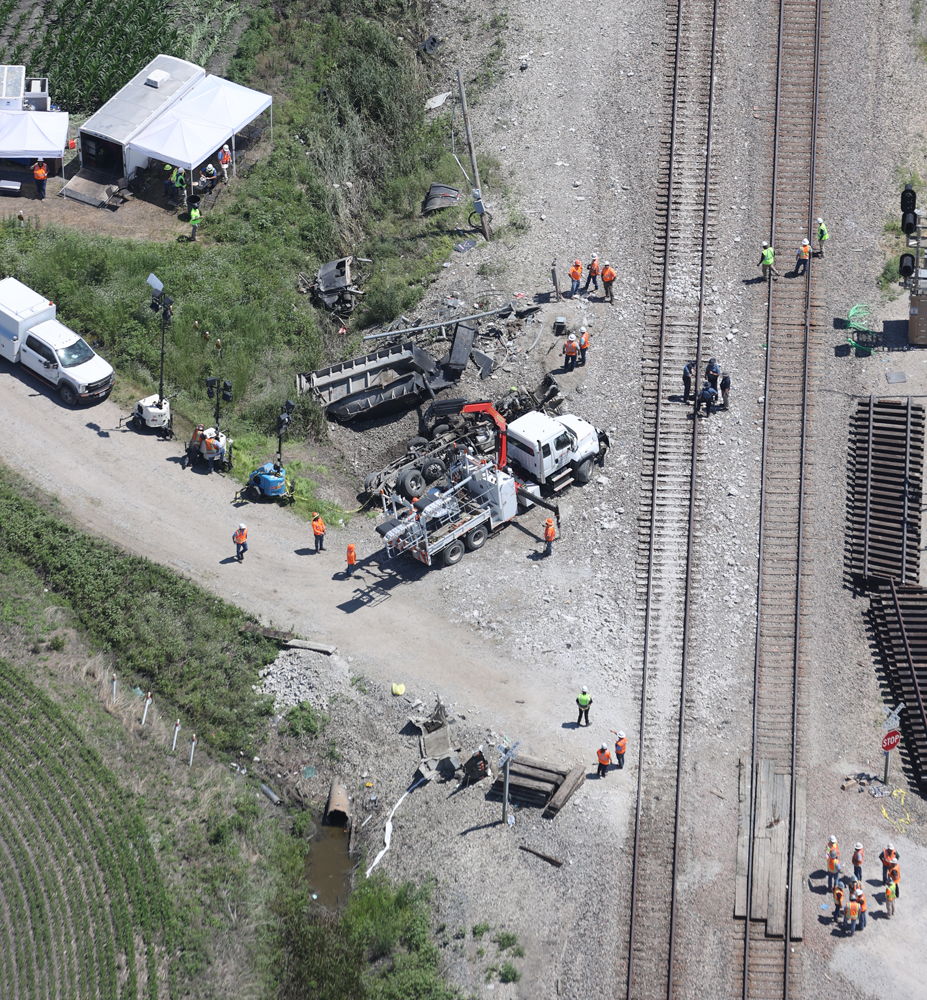 Amtrak and BNSF, truck driver's widow sues over Southwest Chief crash
The passenger carrier and the railroad sued the owner of the truck; driver's widow sues employee and BNSF County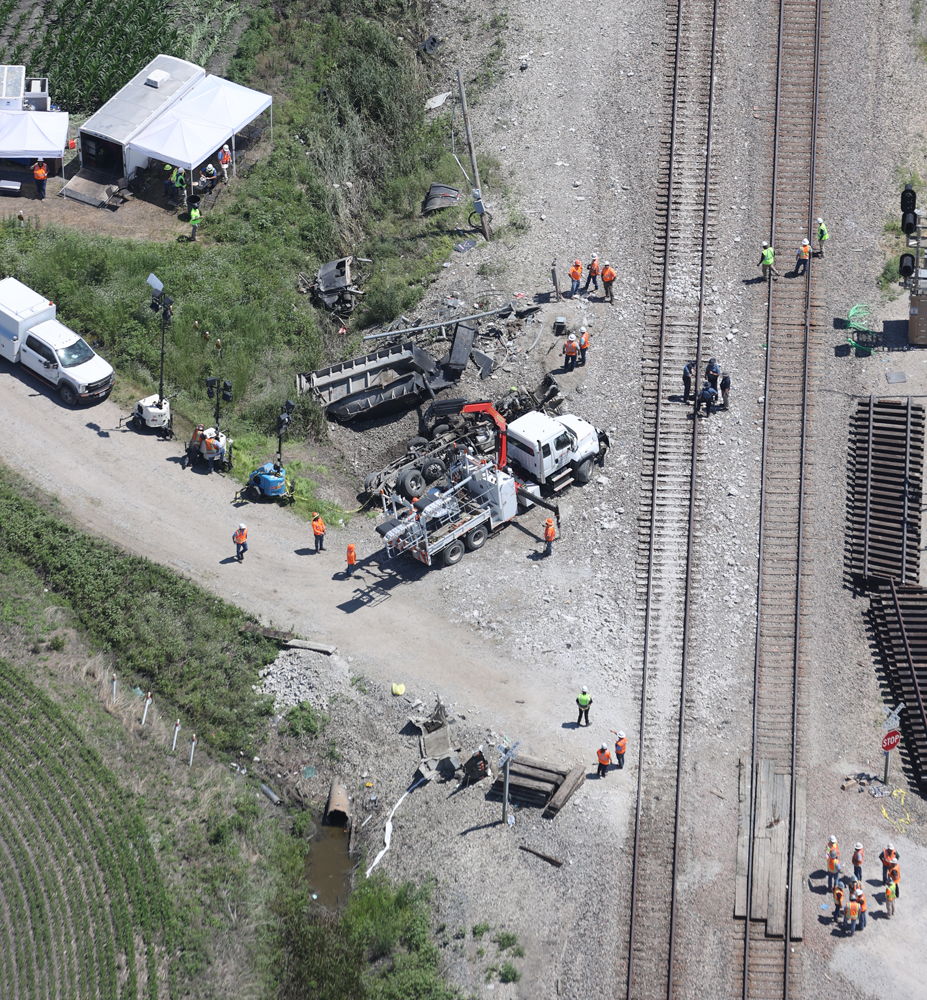 ---
KANSAS CITY, Mo. – Amtrak and BNSF Railway have filed a lawsuit against the company that owned the dump truck involved in Monday's fatal Southwest Leader collision and derailment – ​​and the truck driver's widow is suing an employee of BNSF and the county where the accident occurred.
KCTV reports Amtrak and BNSF filed an action against MS Contracting in the U.S. District Court for the Eastern District of Missouri, Northern Division. Billy Barton II was the driver of the truck owned by MS Contracting of Brookfield, Mo., when he was struck by the Southwest Leader at a railroad crossing near Mendon, Mo., derailing the train and killing Barton and three Amtrak passengers.
The lawsuit alleges that the truck did not yield to the train "despite the fact that it was dangerous, reckless and imprudent to do so due to the clearly visible approach of Amtrak Train 4", and that the company has been negligent in 20 years. different ways.
Meanwhile, KSHB-TV reports Erin Barton filed a wrongful death lawsuit in Chariton County, Mo., Circuit Court. This lawsuit names as defendants a BNSF roadmaster in charge of the tracks where the accident occurred, as well as Chariton County. He alleges that the BNSF supervisor should have known that the crossing posed "a grave hazard" due to the nature of the crossing and the vegetation that obstructed views around the crossing, and that the county should have know that the level crossing was in a "dangerous state".