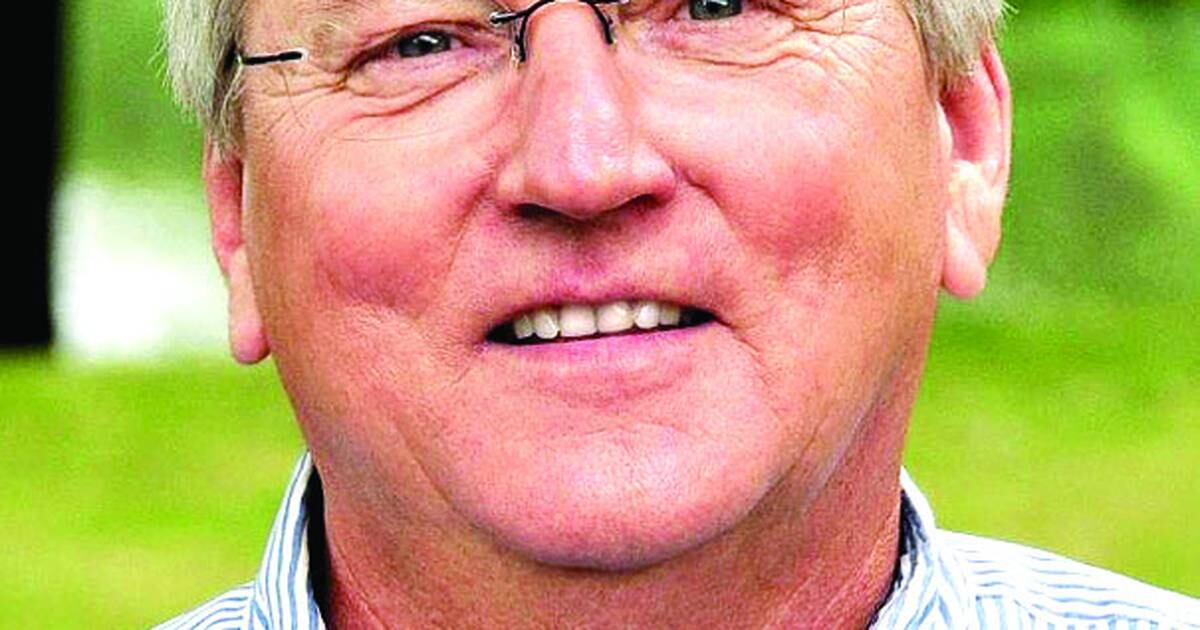 Howard's priceless gift as a simple gift
Editor's Note: This Christmas column, first published in 1994, remains the most requested column ever written by Alan Guebert. Maybe it's because her lesson is both timely and timeless or maybe it's just a warm, well-told story. Whatever the reason, we hope that you too will receive the invaluable gift of a simple donation.
The Christmas tree was a bushy cedar pruned from the edge of the wood that bordered the farmhouse. The large-bulb lamps, hung like a barber's pole, produced almost as much heat as the neighboring wood-burning stove. Yellowed Christmas cards, preserved over the years and perched like doves in the uncut branches, served as ornaments.
"I believe this is the most beautiful tree I have ever had," Howard proclaimed as we stood in its glow. "And it smells good too."
The only obvious smell to me was a mixture of wood smoke and leftover fried pork supper, but I lied and said, "Of course."
Howard motioned for me to sit down. We had shared Christmas day in the dairy barn and it was her request that we also shared a bit of the night.
He knew I was alone because my family, his employer, visited relatives. I knew he was alone because he was still alone, single for almost 40 years.
"I'm going to give us some Christmas cheer," he offered as I sank back on the sofa.
In his loose work shoes, he headed for the kitchen. A minute later, he returned with two glasses of water filled with rhubarb wine.
"It's been a good Christmas, hasn't it Allie-Boy?" he asked as he sat down in a ladder-backed chair by the stove.
He had called me Allie Boy as far back as I can remember. I used to call it Hoard the Dairyman, after the title of a farm magazine my father subscribed to.
I nodded. It had been a good day. Two rickety newborn calves greeted us as we arrived at the dairy barn early that morning.
Wet and shivering, we dried them with the straw from last summer before showing them how to find breakfast alongside their moms. One was a bull, the other a heifer.
"We should name them Mary and Joseph," Howard said as we rehearsed the day, "because of their birth today".
Mary and Joseph?
Usually Howard had only one name for all cows: Succum. None of us knew what that meant or where it came from, but since coming to the farm in 1965 every cow was still Succum and every heifer was still Little Succum. A group of cows or calves were simply Big Succums or Baby Succums.
"Mary and Joseph, they will be," I said approvingly.
Silence hung in the stale air. I figured if you had kept it for 40 years, the silence wasn't a void to fill, so I sipped my wine without saying anything. Howard grabbed his pipe and the big red box of Velvet tobacco that had been my Christmas present for him that morning.
"Do you want to roll a cigarette, Allie?" I have papers here.
I rejected the offer.
Yeah, Howard thought to himself, it's the most beautiful tree I've ever had. And it's shaping up to be the best Christmas I've ever had because you passed.
I looked at the tree and then the old man surrounded by tobacco smoke staring at him and I felt sad. Not for him. I felt sad for myself. I had agreed to come to his house to accommodate him, a favor for a henchman.
But he hadn't wanted a favor. All he had wanted was the chance to share his Christmas good fortune with me.
He had new wine, a hot fire, his best Christmas tree, and a week of tobacco. He was happy and he wanted to give me some of that happiness.
As I stared at Hoard the Dairyman's figure in the glow of Christmas lights, I saw a man of great warmth, great wealth, and pure honesty. He didn't have a checking account or credit card, but he was a lot richer than the condescending college kid sitting on his couch.
"Well, Hoard," I said a very quiet minute later, "I'd better go. We both need to be at the barn early tomorrow.
He led me to the back door.
"Remember," he said as I walked over to the truck, "we'll call these calves Mary and Joseph".
I haven't forgotten two calves named Mary and Joseph and Howard's priceless gift of simple gift.