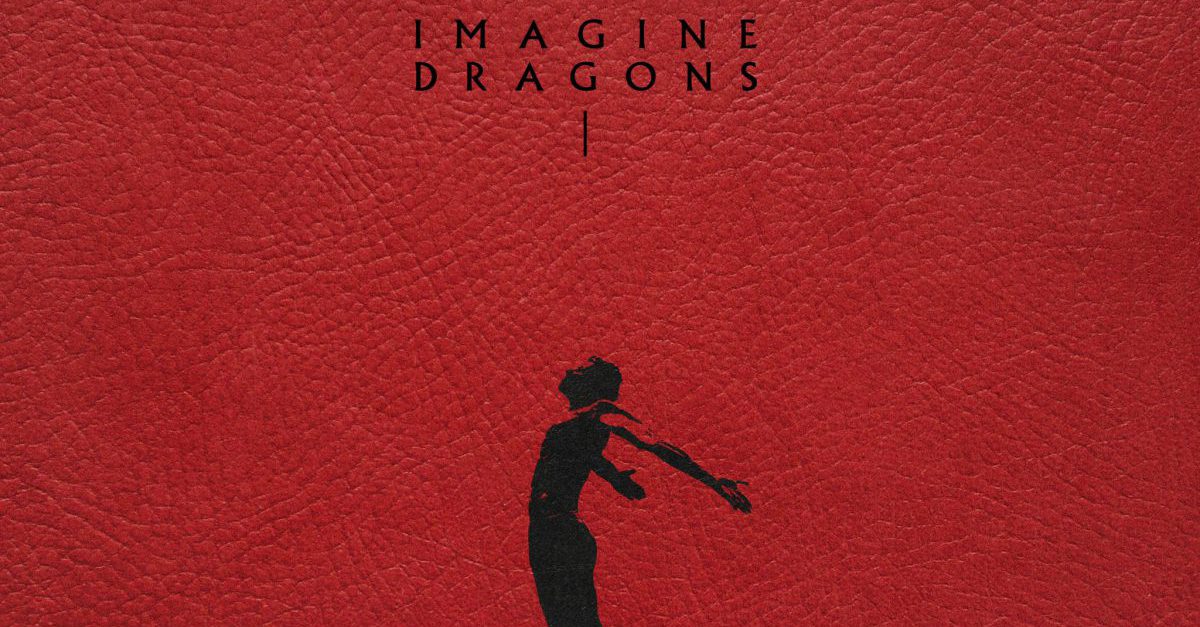 Imagine Dragons Finding Light in the Dark on 'Mercury Act II'
Say imagine Dragons Mercury Act II is the second part of a double album is an understatement.
Mercury Act II
imagine Dragons
Interscope, July 1
8/10
darkness Act I was filled with 14 intense and urgent tracks. He detailed how frontman Dan Reynolds' marriage came dangerously close to an edge and nearly fell into an abyss, only to be saved by the love of his wife, musician Ana Volkman. Heavy stuff.
Now add to that another 18 songs. That's nearly three albums of material. In short: there is a lot to dig into. The atmosphere this time is decidedly different. The first act was brooding and brooding, while the second brings a more upbeat tone. It looks like things are looking up for Volkman and Reynolds (they had a fourth child). It refers to difficult times, but this time does not dwell on the. The tracks are big, bold and anthemic – a throwback to the stadium-sized drumming the band is known for.
The "Bones" opener is upbeat and immediate with a deep sense of booming groove. Reynolds matches the mood with his signature rhythmic lyrical delivery and the song is melodic and fun.
"This life is one great symphony," Reynolds sings on "Symphony." The title of the song is less a description of the music than the thread that ties Reynolds' lyrics together, using the various instruments as metaphors for the narrative. The track is light, fun and has a carefree island vibe.
"Sharks" is simpler. It's still built around infectious rhythms and melodies, but with a windier acoustic flavor. "I Don't Love Myself" is about resilience and overcoming mental doubts. Again, it's understated and simple, emphasizing Reynolds' expressive delivery. "Blur" is a surprisingly raw alternative rock track. Although it is by no means a punk song, it has a bit of an unfinished punk attitude and is a change of pace from the more elegantly produced tracks that precede it. Others like "Higher Ground" return to the bread and butter of Imagine Dragons, with Reynolds providing a rhythmic, almost grated, highly enunciated vocal cadence.
One thing that defines Act II is its seemingly limitless sound. The band covers a wide range of musical territory, and it shows in the atmospheric ballad "Crushed". Things get freer on "Take It Easy." It sounds organic, as if a single microphone is set up in a room and the band jams the song together live. This live feeling gives the songs an immediacy and feels more authentic and much less of a studio creation. The beat picks up on "Waves", a mid-tempo acoustic vocal that recalls the island influence that reappears throughout the record.
The mood of the album could best be summed up on "I'm Happy", about the triumph of coming from humble beginnings and overcoming adversity. Reynolds has an acute ability to write uplifting, positive lyrics with authenticity and not pass them off as overdone.
But Imagine Dragons goes all out on tracks like "Ferris Wheel," which is built only on lush vocal harmonies and lonely guitar, and the sleepy ballad "Tied," one of the most direct love songs on the scrapbook.
"I try as I might / Can't have peace of mind / But then you came into my life," Reynolds sings on the serious ballad "Peace of Mind."
"Sirens" features smooth, nuanced mid-tempo pop built over a solid beat. Then the synths come into play and mix with a variety of traditional rock instruments.
"Younger" is a vibrant track that sounds like Imagine Dragons, but through the lens of an '80s anthem. It's one of the best moments on the album.
On the ballad "I Wish", Reynolds goes from whispering to screaming. The group receives help from singer-songwriter Cory Henry on the melodic "Continual," to which Henry brings his gospel flavor. The group closes the album with the dramatic and soaring "They Don't Know You Like I Do".
Musically, Mercury Acts I & II are jam-packed, showing every aspect of Imagine Dragons. It's possible too for casual fans, but for those who have followed the band since the beginning, it is an advantage.
Follow writer Mike DeWald on Twitter.com/mike_dewald.