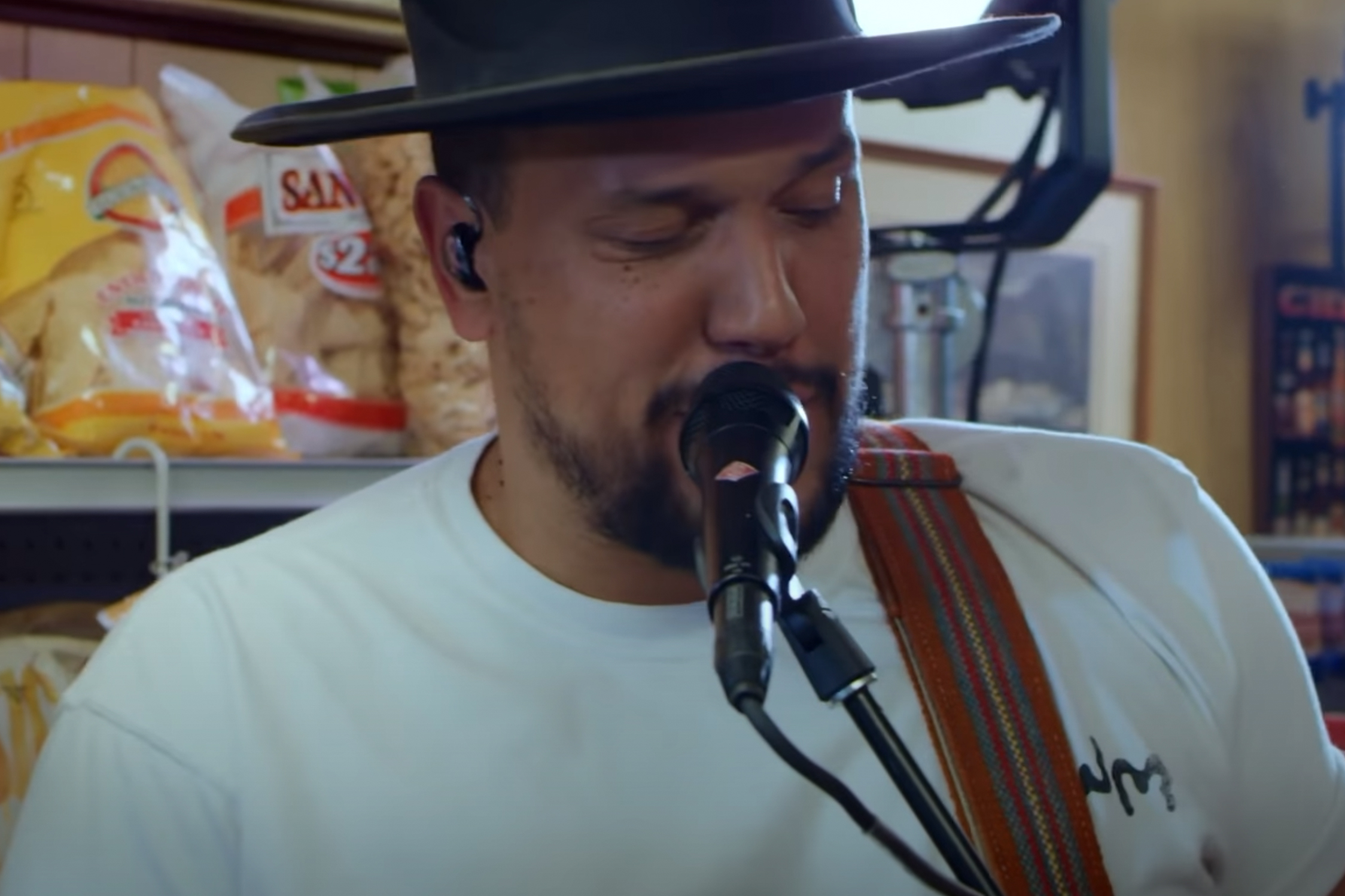 JOHNNYSWIM has announced a brand new album. Check out the first single "Heaven Is Everywhere" now.
Good news for those who like good songs. Amanda Sudano-Ramirez and Abner Ramirez, better known as JOHNNYSWIM, are ultimately back with a brand new album – their first since 2019 Moonlight. The eponymous project comes out in April, and we have our first single today. It's called "Heaven Is Everywhere" and it's awesome.
In a press release, Abner said the song came to him from that creative source where most good ideas come from: the shower.
"When I started singing that chorus in the shower, I felt like what was inside me was bigger than the whole world and I wanted to share it," he said. "I find, whether in church or in politics, that people become so obsessed with right and wrong and their certainty. If we experience the beauty of this life, even if drudgery and misery, there are glimpses of heaven all around us at all times. My hope with this song is that people can feel that when they hear it and sing it.
In the press release, Amanda spoke about the challenge of creating an album in confinement. "It's been the most isolated we've been in a creative process," she said. "But part of it has been really nice because instead of going from what we think other people react to, we really trust our own instincts and say what we think should be said the way we should. to say. In many ways, I feel like this is the most "us" a record has been in a long time.
This follows the second season of The Johnnyswim Show, the docuseries about their lives on the Magnolia Network. In March, they will embark on a nationwide tour in Memphis, Tennessee, which will culminate near their home in Los Angeles. See all dates and ticket information here.