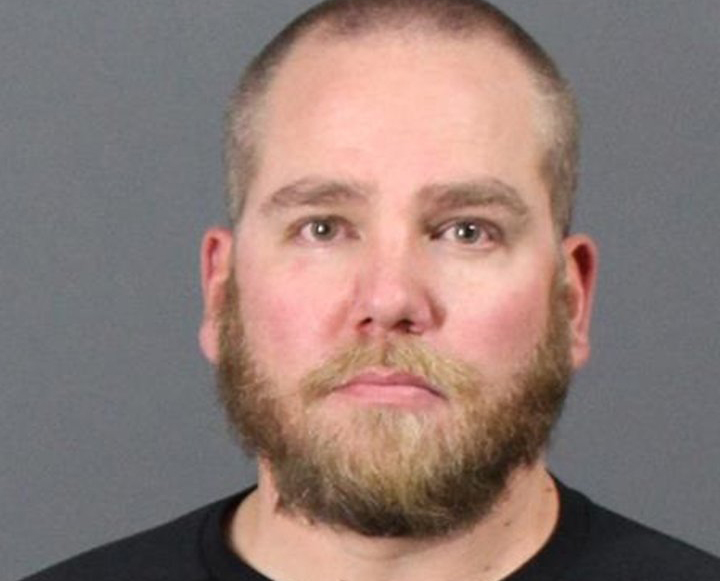 Prosecutors file murder charges against ex-cop accused of fatally shooting Aurora teen in traffic dispute
DAWN | A former Greenwood Village police officer has been charged with second-degree murder and other crimes in the shooting death of a 17-year-old boy in Aurora the night before Thanksgiving, Arapahoe County prosecutors say.
Adam Holen, 36, was implicated earlier this week by Aurora police. Court records do not mention a lawyer for him.
Holen is charged with shooting 17-year-old Peyton Blitstein after the two argued over allegations of reckless driving in a southeast Aurora neighborhood.
Blitstein and Holen were armed, police said after the shooting. They shot each other. Holen was injured. Blitstein was killed.
The shooting happened around 10:30 p.m. in a yard in the 4900 block of South Addison Way.
"Officers have located two males, both with gunshot wounds," Aurora Police Constable Matthew Longshore said in a statement the next day.
Witnesses said Holen, 36, argued with a group of teenagers over charges of reckless driving in the neighborhood, police said.
The incident was captured on the doorbell camera of a nearby home, but the video made it difficult to determine who fired first and what exactly happened, police said.
"At some point during the argument, the adult and the teen both pulled out firearms and fired shots at each other," police said in a previous statement.
The boy and man were rushed to hospital. The boy died shortly thereafter.
An autopsy by Blitstein concluded that the boy's death was a homicide and that he died of a gunshot wound.
Blitstein's family made several appearances on local television stations, once at a wake for the boy. Blitstein was a student at Aurora's Vista PEAK Preparatory Academy.
The Colorado Springs Gazette reported that Holen resigned from the Greenwood Village police on Nov. 1 after five years on the force.
Holen was also charged with threatening felony and prohibited use of a weapon.
— The Associated Press contributed to this report.