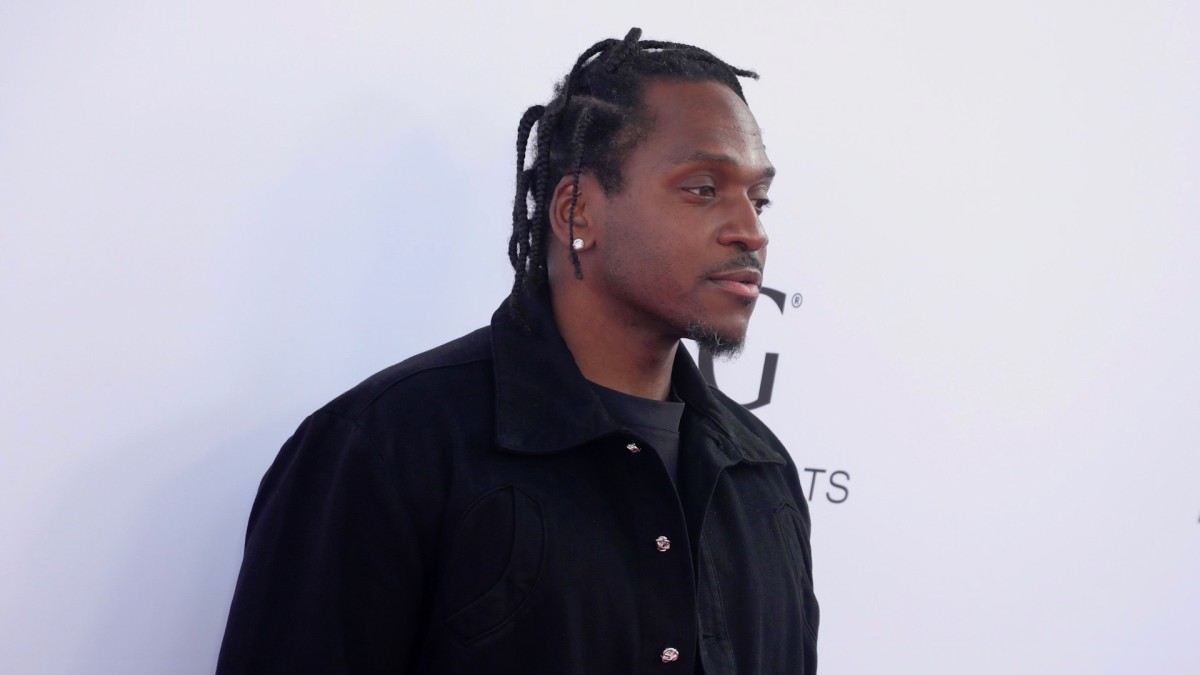 Pusha-T Explains What Happened With His Madlib Produced Album
Pusha-T finally has answers to his madlib-product album that may or may not be scrapped.
During Pusha's latest album release week It's almost dry he teamed up with Idea Generation's Noah Callahan-Bever and his longtime manager Steven Victor for the first episode of It's an almost dry radiowhich is his new live radio show on amp.
Moderated by Callahan-Bever, the conversation focused on working with Pharrell and Ye, making "Dreamin of the Past," and of course, what happened with his Madlib-produced album.
On working with Pharrell and Ye, he said, "The project started when I was playing 'Hear Me Clearly' for Pharrell…And he told me it was okay. He shrugged…. He said, 'Man, I just think you need to be more of a character.' I thought to myself, once carved in stone that [Pharrell and Kanye] would each produce half of the album, I was going to go through the process. Whatever their process is, I'm going to go through it all to make sure I've exhausted everything they wanted to do. I wanted it produced because my biggest thing was to make an album better than Daytona."
On "Dreamin of the Past," Pusha said he had to fight with Ye on the beat as they were working on their albums simultaneously.
"He had a beat on his file that was 'Dreamin of the Past', and I was like, man, you know this is for me… After a while, I noticed he still hadn't written on the record," Push continued. "At the end of the day, he gives me the record, but it's always very temperamental when that happens. I was recorded and he was like, 'Dude, I can't go on with you after this. You say all this now. I said, 'Dude, you gotta realize not everything is heavy. Sometimes it's up to me to lift heavy. You gotta think about BIG When BIG came on 'Queen Bitch' for about three measures.
On Madlib, Pusha gave an honest answer about his direction.
"I was definitely going to work with Madlib," he said. "I had a few beats and they were actually chops from him. I just think he's really good at finding bad sounds and bad chops, and things of that nature. But at the same time, it felt like a beat tape situation. I wanted to intensify it, I had to be produced – to intensify it from Daytona.
"When you think of Daytona, it's just hard beats and raps. I was not produced," he adds. "Kanye West's structure, you know, taking these things out or whatever. Honestly, that was just it. It's almost dry is an exercise, definitely on Pharrell's side, in production.
Almost two years after releasing his Daytona album, Pusha confirmed that he and Madlib were up to something in the studio. He shared the information during an AMA session via Discord, saying he and the producer were sitting on a "hard drive full of gems."
In a digital cover for KAZI MagazinePusha added that it was a "bucket list thing" for him.
"We take our time. I work and write to some of them," he said. "It's a bucket list thing for me. The fact that we're in touch and everything is fine, I see it happening. I can't put a date on that, but I'm on it. definitively.