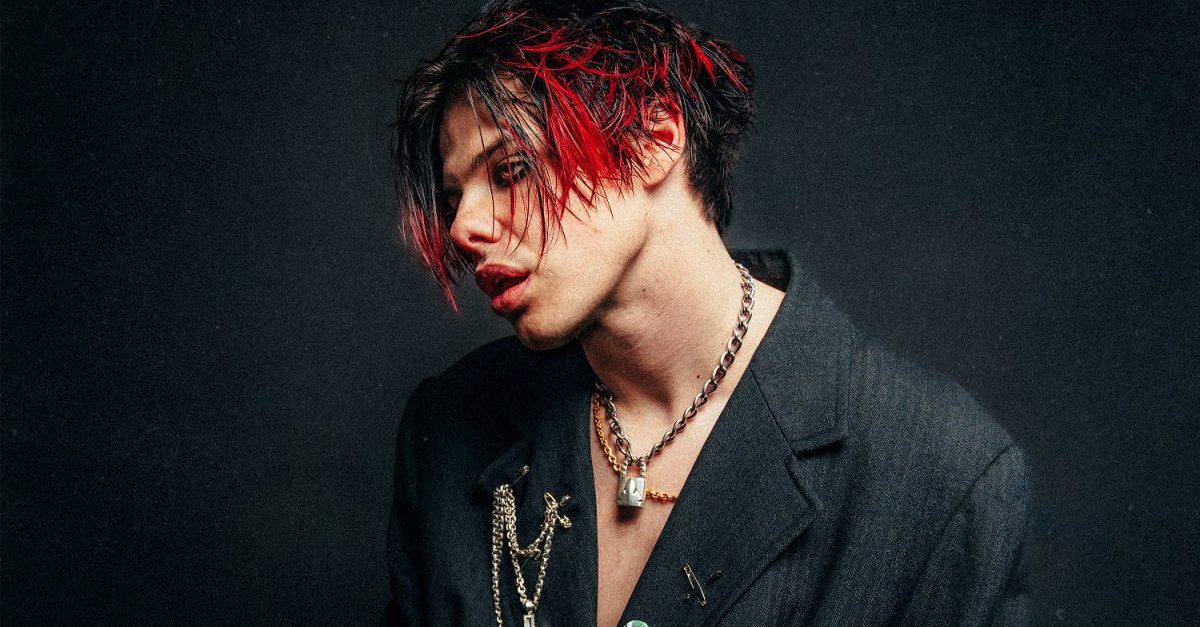 Yungblud surprises again with self-titled LP
British artist Dominic Harrison, better known as yungblud, still keeps fans guessing about his next move. The singer's 2020 album, weird!, was a loud alt-rock frolic that trod the waters of pop-punk. What a difference a few years make!
yungblud
yungblud
Interscope, September 2
8/10
His third album, eponymous, goes in a completely different direction. yungblud finds Harrison balanced and mature, delivering well-crafted songs that, at times, sound downright subdued. Distorted guitars, an old calling card, are swapped for atmospheric sounds, even occasional acoustic forays. Even the most upbeat tracks on the album have a polite rather than implausible urgency. The personality of the singer shines through more than ever through his lyrics.
Upbeat opener "The Funeral" is a driving rocker with a glamorous '70s sheen. The anthemic track manages to have a stripped-down, simple feel that sounds like Springsteen. It's an unexpected start that sets the tone for the rest of the album. The bouncy "Tissues" shakes things up with melody, this one less Springsteen and more Mumford & Sons jamming with The Cure.
Yungblood enlists fellow alt-rocker Willow Smith on introspective rocker "Memories." The vocals and delivery of the singers, both known as creatives who ignore gender constraints, fit together well. It's a cathartic track with an instantly memorable chorus it's begging for a single.
The album turns muted on the melodic and dynamic "Cruel Kids".
"I don't wanna do what the cool kids do / They're so confused," Yungblud sings about individuality.
You'll find yourself nodding your head as you stomp on "Mad," an instantly accessible track that blasts from the speakers. About halfway through, the tone of the album is still a surprise, but a good one. "I Cry 2" matches the mood of the album but sounds more pop, with Harrison using Auto-Tune as his instrument.
The record's first slower moment comes on "Sweet Heroine," an anti-ballad that's, well, sweet. Harrison's voice is definitely more punchy here than in his earlier work.
"I took you by the throat like you were medicine/I tell myself I'm in control of it/But I won't fall in love," Yungblud sings.
No track defines the classic-modern vibe more than "Sex Not Violence," which merges everything Harrison tries to accomplish on the album to tremendous results. It's polished and nuanced, but it also has a dangerous streak that brings it to life.
It is followed by an alternative pop rock cut "Don't Go" and a retro rock vibe on "Don't Feel Like Feeling Sad Today". The latter is a spark plug that fires in just two minutes. Harrison returns to the emotional and intimate "Die For a Night", which sees the singer playing an acoustic guitar with minimal other instruments. Harrison brings things home on a catchy final note with the upbeat "The Boy in the Black Dress."
yungblud presents a new side to an unpredictable artist. What the album lacks in variety, it makes up for in cohesive lyricism.
Follow writer Mike DeWald on Twitter.com/mike_dewald.